Marcus' Successful Bob Graham Round 29th - 30th August 2008
What Can I Say? - Thanks To You All.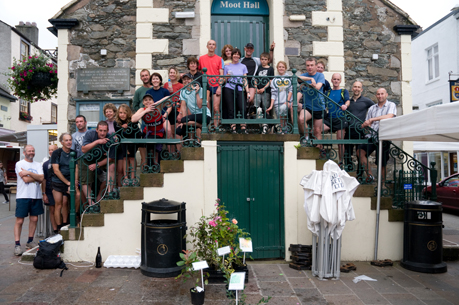 A big thanks to everybody who made my Bob Graham Round a possibility. I have written a few thoughts of the day. Its a bit long but if you want to have a look click here. John's pictures of the day are here. We are now taking volunteers for the 2009 season, so come on Dallam.
Below are the split times for my round.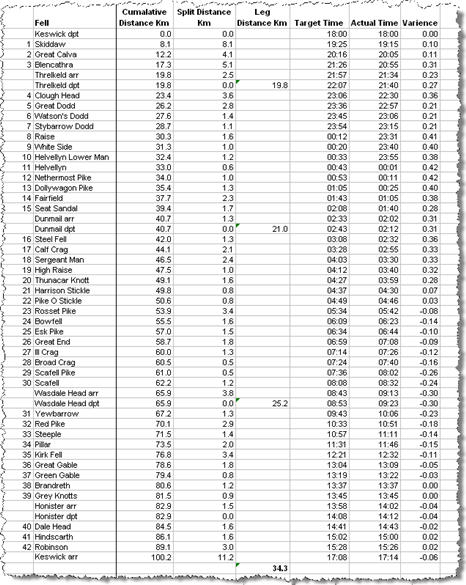 Logistics For 29th - 30th
I guess it's time to put the logistics for my BG attempt to the top of the page. We now have support for each leg, but there is still time to volunteer! The more the merrier. Duncan and John H have very kindly volunteered to man the Bongo and Karen Olivia and Rufus will be helping them. Dawn and Jane are also going to be on hand for some of the round.
For those on the support Legs make sure you pack food etc for yourselves for the leg, Karen, Duncan and John will look after you at the handover points. For those who will be running in the dark, (leg 2 and 3) make sure you have tourches!
The table shows the planned times for the road crossings but these may change depending on progress.

Leg/Time

Support

Leg 1 - Start Moot Hall 6pm
Meet 5pm see Map Below

Support ( Richard J, Tim S) Ready to Go 18.00

Leg 2 - Start 22.07
Threlkeld


Support (Ray G and Cath G)
Ready To Go 21.30

Leg 3 - Start 02.43
Dunmail Raise

Support (Mick and Dave D)
Ready To Go 02.10
Leg 4 - Start 08.53
Wasdale Head
Support (John L, Dave S, Steve J, Penny and Grace)
Ready To Go 08.20
Leg 5 - Start 14.08
Honister Pass
Support (Julie and Helen)
Ready to Go 13.30